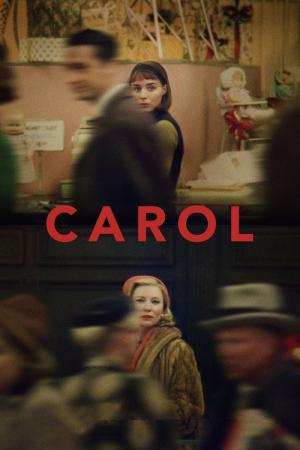 10 Best Movies Like Carol ...
If you liked this film , you will definitely love these too! In this list we highlight some of the best films that share a very similar mood to 'Carol', and are worth checking out.
1.
Blue Is the Warmest Color (2013)
3h Romance Drama
Adèle's life is changed when she meets Emma, a young woman with blue hair, who will allow her to discover desire, to assert herself as a woman and as an adult. In front of others, Adele grows, seeks herself, loses herself, finds herself.
2.
Tell It to the Bees (2018)
3.
When Night Is Falling (1995)
1h 36m Drama Romance
A prudish woman working on tenure as a literacy professor at a large urban university finds herself attracted to a free-spirited, liberal woman who works at a local carnival.
4.
My Summer of Love (2004)
5.
Portrait of a Lady on Fire (2019)
2h Drama Romance
On an isolated island in Brittany at the end of the eighteenth century, a female painter is obliged to paint a wedding portrait of a young woman.
1h 23m Drama Romance
A former child actress attends college in search of independence and ends up becoming romantically involved with a female professor. Their relationship thrives until an opportunity to return to acting forces her to make life-altering decisions.
7.
Imagine Me & You (2005)
1h 33m Drama Comedy Romance
During her wedding ceremony, Rachel notices Luce in the audience and feels instantly drawn to her. The two women become close friends, and when Rachel learns that Luce is a lesbian, she realizes that despite her happy marriage to Heck, she is falling for Luce. As she questions her sexual orientation, Rachel must decide between her stable relationship with Heck and her exhilarating new romance with Luce.
2h 25m Thriller Drama Romance
1930s Korea, in the period of Japanese occupation, a young woman is hired as a handmaiden to a Japanese heiress who lives a secluded life on a large countryside estate with her domineering uncle, but she's involved in something greater that will soon be revealed.
9.
Vita & Virginia (2018)
10.
If These Walls Could Talk 2 (2000)
1h 36m Romance Drama
The stories of three lesbian couples -- who live in the same house at different periods of time -- who are at a crossroads in their lives. In 1961, Edith loses her lover, Abby, to a stroke. Linda and Amy struggle with feminist issues in 1972. And, in 2000, Kal and Fran try to have a baby with the help of sperm donor.
explore
Check out more list from our community