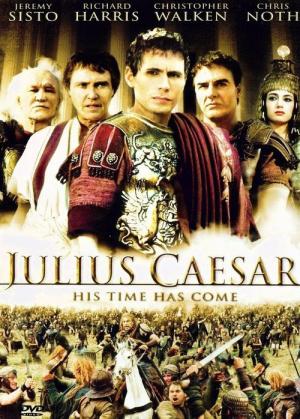 11 Best Movies About Caesar ...
If you liked this film , you will definitely love these too! In this selection we highlight some of the best films that share a very similar mood to 'Caesar', and are worth checking out.
1.
Antony and Cleopatra (1972)
2.
The 300 Spartans (1962)
1h 54m Action Drama History
Essentially true story of how Spartan king Leonidas led an extremely small army of Greek Soldiers (300 of his personal body guards from Sparta) to hold off an invading Persian army now thought to have numbered 250,000.
1h Action & Adventure Drama
A down-to-earth account of the lives of both illustrious and ordinary Romans set in the last days of the Roman Republic.
2h 28m History Drama
King Henry II of England has trouble with the Church. When the Archbishop of Canterbury dies, he has a brilliant idea. Rather than appoint another pious cleric loyal to Rome and the Church, he will appoint his old drinking and wenching buddy, Thomas Becket, technically a deacon of the church, to the post. Unfortunately, Becket takes the job seriously and provides abler opposition to Henry.
7.
The Plot to Kill Hitler (1990)
8.
The Fall of the Roman Empire (1964)
3h 8m Drama History War
Drawn from the same events that later inspired Gladiator, the film charts the power-hungry greed and father-son betrayal that led to Rome's collapse at the bloody hands of the Barbarians.
9.
Custer of the West (1967)
3h 2m Action Drama History Romance War
Epic film of the legendary Spanish hero, Rodrigo Diaz ("El Cid" to his followers), who, without compromising his strict sense of honour, still succeeds in taking the initiative and driving the Moors from Spain.
11.
The Charge of the Light Brigade (1968)
2h 19m Drama History
A chronicle of events that led to the British involvement in the Crimean War against Russia and which led to the siege of Sevastopol and the fierce Battle of Balaclava on October 25, 1854 which climaxed with the heroic, but near-disastrous calvary charge made by the British Light Brigade against a Russian artillery battery in a small valley which resulted in the near-destruction of the brigade due to error of judgement and rash planning on part by the inept British commanders.
explore
Check out more list from our community