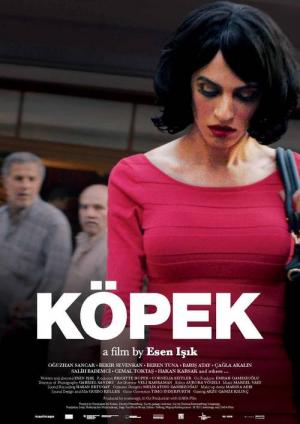 9 Best Koepek ...
If you liked this one , you will probably love these too! In this selection we highlight some of the best films that share a very similar premise to '', and are worth checking out.
1h 50m Drama
Anthology film of six shorts by leading Korean directors. Park Chan-Wook, tackles racial prejudice and the economic exploitation of immigrant workers through the real-life story of a Nepalese woman in Korea. Jeong Jae-Eun, tackles the plight of a paedophile released into the community. Yeo Gyun-Dong, invites disabled actor Kim Moon-Joo to re-enact his most famous protest. Im Soon-Rye, goes for the engrained sexism of Korean men with superb wit and, Park Jin-Pyo, confronts the horror of children forced into oral surgery to improve their English-speaking ability.
1h 44m Drama
An impressionistic, black-and-white portrait of the day-to-day of a nonagenarian woman as she experiences the final act of her life. Danuta Szaflarska stars as Aniela, who lives in a massive yet rapidly-deteriorating wooden house, filled with souvenirs and treasures of eras gone by. Aniela runs into conflict in her dealings with others, particularly a nasty neighbor who sees her property as an eyesore and wants to do everything in his reach to buy it up and tear it down, and her married adult son, who - though kindly - triggers paranoia within Aniela (she cannot help but believe that he is scheming and planning to wheedle the property away from her). Driven aback by these individuals, Aniela finds one of her only sources of comfort and reassurance in her daily talks with her dog, Fila - and develops a great affinity for spying on the neighbors' doings whenever boredom creeps in.
4.
The Collectress (2008)
1h 24m Drama
Following a traumatic experience, Gaile, a speech therapist, is incapable of feeling any emotion. However, while preparing a video presentation for a scientific conference, she sees herself on screen and is surprised to find suppressed sensations returning to her, primarily feelings of aggression. Gaile decides to try an experiment. With the help of a man and his video camera she stages various provoking situations and shows the result to those involved. Throughout the experience she is unable to perceive the value of normal emotions, or even the possibility that someone may have feelings for her
5.
In a Year with 13 Moons (1978)
2h 4m Drama
Elvira Weishaupt, once a burly working-class butcher named Erwin, has made an enormous sacrifice for love. She has undergone a sex change for a romantic interest who has abandoned her, and she now must struggle to reconcile her past life with her present identity.
1h 49m Drama
Based on a true story set in Matsumoto city, Nagano, during 1960s. A stray dog wanders into a high school's grounds. The dog, named Kuro, stays at the school and becomes a special friend to everyone.
7.
Business as Usual (1988)
explore
Check out more list from our community