Share
Forget the popcorn—some 2014 movies come with a heaping helping of eye candy. And you can enjoy ogling hot guys whether you're looking for action, romance, or comedy. There are hot heroes, drop-dead gorgeous dudes from dystopian worlds, and a few fine funny men who will give you the giggles. So without further ado, here are the hot guys of 2014 movies for you to look forward to:
---
1

Michael Ealy in "about Last Night"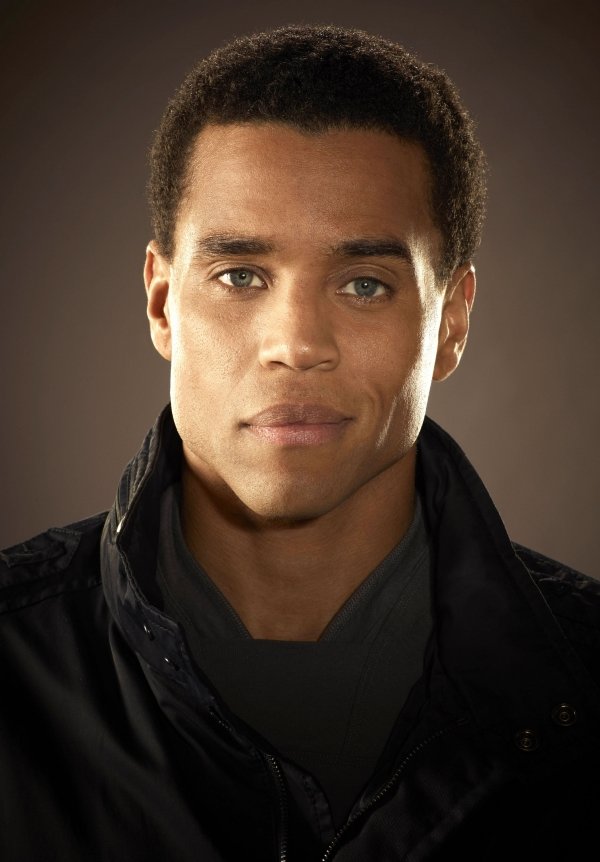 This is one of the best 2014 movies for date night. It stars Michael Ealy, the cute actor who plays lovable android Dorian on "Almost Human." In this rom-com, he's completely human, and he gets to romance the lovely Joy Bryant. There's one scene where he has to beg his girl for his underwear, so you have that to look forward to. The movie follows the budding loves of two couples, and it also stars comedian Kevin Hart, Regina Hall, and Paula Patton. Ealy plays a blue collar guy who is trying to get over his ex. If this plot sounds a bit boring to you, don't worry—there's lots of sex.
---
2

Colin Farrell in "Winter's Tale"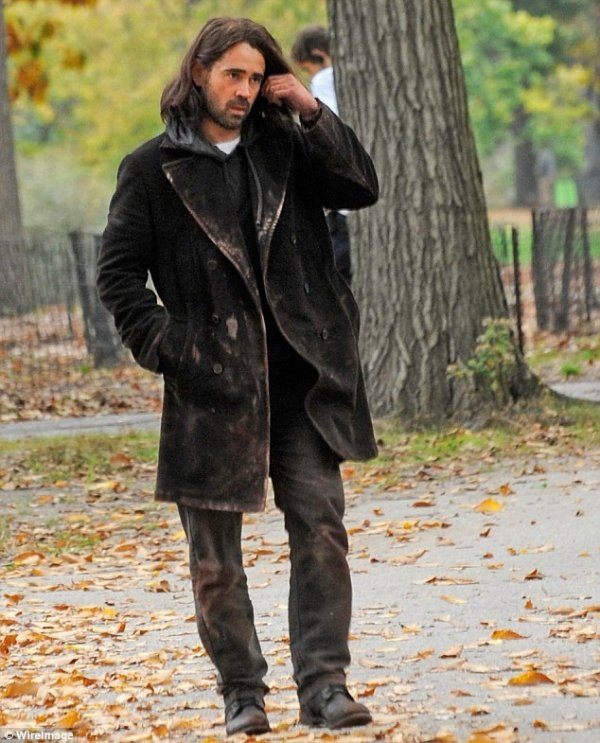 In this romantic movie, Farrell plays a thief who falls in love with a dying girl (Jessica Brown Findlay), whom he meets inside one of the houses that he's trying to rob. There's a little magic in the movie, including a form of time travel and a white horse that acts as the thief's guardian angel. It might be called "Winter's Tale," but the story about undying love will surely melt your heart and make you feel all warm and fuzzy inside. It definitely looks like Farrell's character goes on an epic emotional journey. The impressive cast also includes Russell Crowe, Jennifer Connelly, Will Smith, and Matt Bomer.
---
3

Theo James in "Divergent"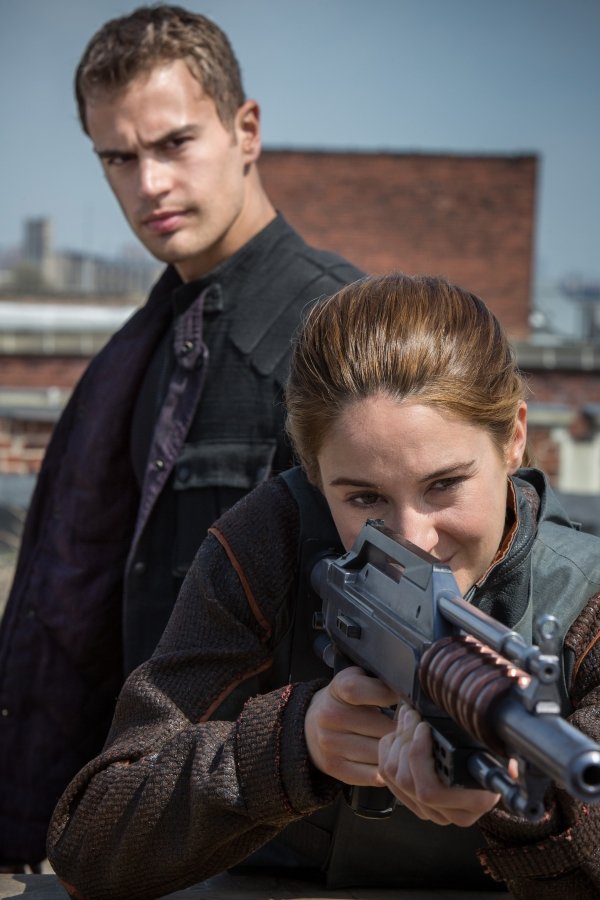 If you're a fan of "The Hunger Games," then you'll definitely want to check this movie out. It's based on the popular young adult book series by Veronica Roth. "Golden Boy" star James is such a hottie that he was once considered for the role of Christian Grey in the "Fifty Shades of Grey" movie, but perhaps he didn't need that part to become the next Robert Pattinson. The movie is about a future world where people are divided into five different factions based on a personality test. However, some people are "divergent," meaning they don't fit into any one faction. This puts their lives in danger. James's tattooed character is the love interest of fellow divergent Tris, who is played by Shailene Woodley. There's action, intrigue, romance, and an evil Kate Winslet, so what more could a gal want?
---
4

Andrew Garfield in "the Amazing Spider-Man 2"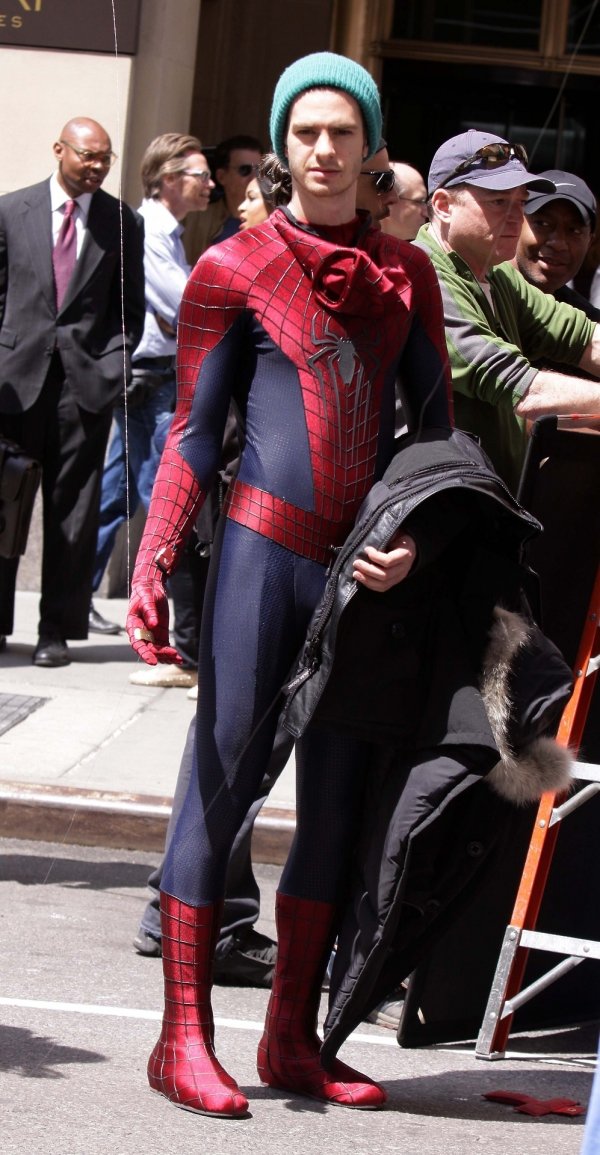 Am I the only one completely in awe of Andrew Garfield's amazing hair? Edward Cullen can only dream of his ancient locks being that lush! But what makes Garfield really great (besides his last name that makes you think of a grumpy cat) is his real-life love for his costar, the lovely Emma Stone. Jennifer Lawrence might be the girl of the moment right now, but we still love ourselves a little Easy A. But you'll probably just want to watch the movie to see Garfield in a skin-tight suit, right?
---
5

Zac Efron in "Neighbors" and "That Awkward Moment"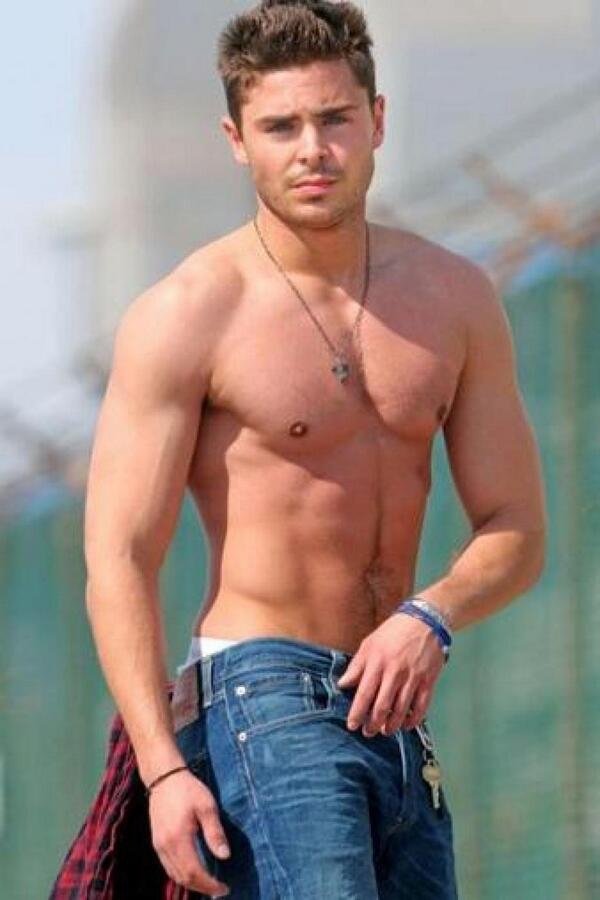 This former "High School Musical" star is trying to prove that he's all grown up with two raunchy R-rated comedies. In "Neighbors," he plays a frat boy who annoys a neighbor (Seth Rogen) with a newborn baby. Rose Byrne plays Rogen's wife, and the very funny cast also includes Lisa Kudrow, Dave Franco, Christopher Mintz-Plasse, "New Girl" actor Jake Johnson, and "The Mindy Project" star Ike Barinholtz. Things start to get really ugly after Rogen's baby tries teething on a used condom left on the ground by one of the frat guys. In "That Awkward Moment," Zac's character and his pals are trying to stay single for solidarity. However, Zac falls for a girl and experiences a very awkward moment when he pops a Viagra—he ends up completely naked lying on top of a toilet because he can't urinate properly (let that image sink in for a moment).
---
6

Channing Tatum in "22 Jump Street" and "Jupiter Ascending"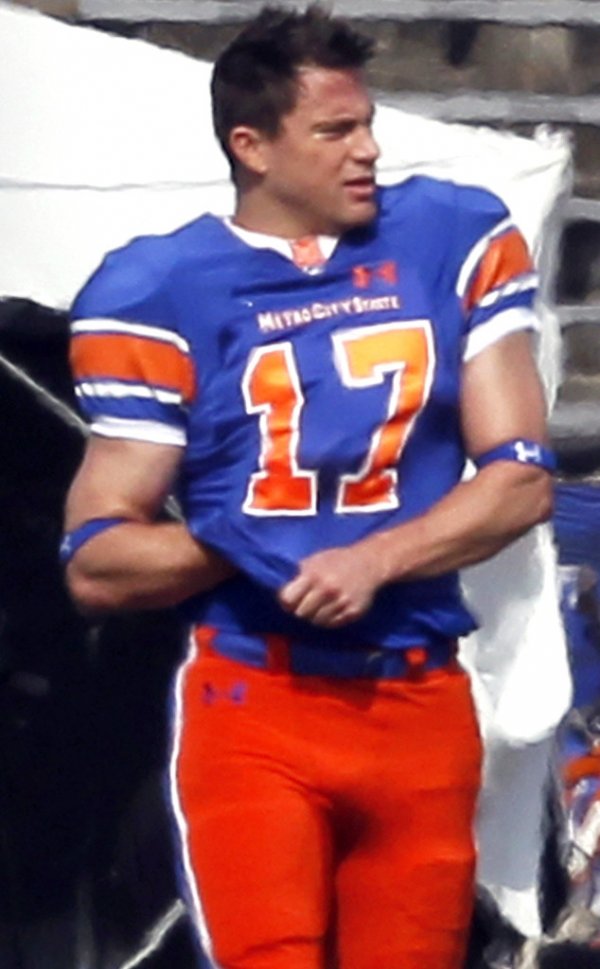 If you enjoyed the bromantic pairing of Tatum and Jonah Hill in "21 Jump Street," then of course you'll want to see them back on their beat cleaning up the streets in the sequel. However, Channing's role in "Jupiter Ascending" is really intriguing. The movie is set in a world ruled by a Queen of the Universe. Channing's interplanetary warrior character sets out to save a lowly janitor (Mila Kunis) whose existence threatens the Queen's reign, and of course the very pretty pair fall in love. So it's kind of like a sci-fi fairytale full of incredible special effects and alien worlds. It also stars Sean Bean, Eddie Redmayne, and Douglas Booth.
---
7

Liam Hemsworth in "the Hunger Games: Mocking Jay – Part 1"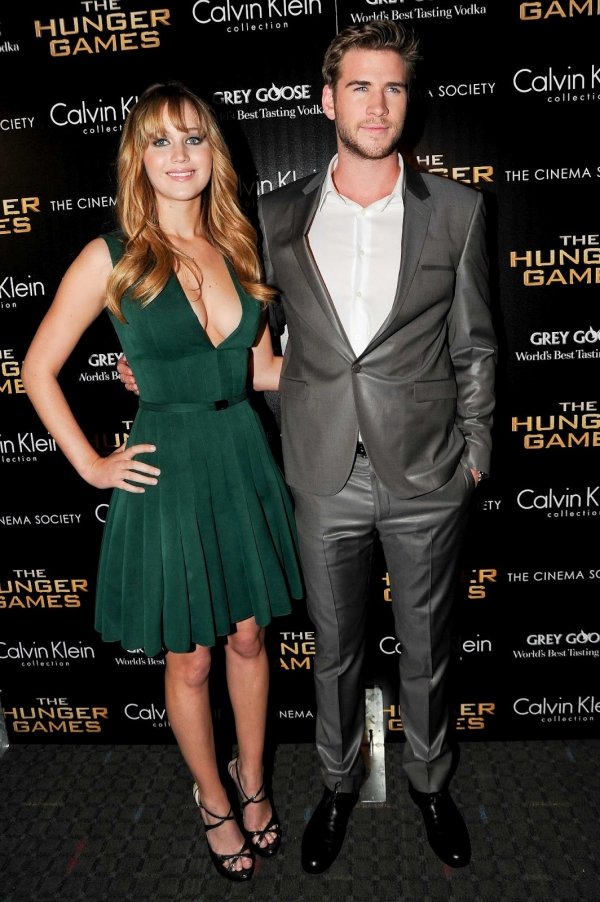 If you didn't get enough of Katniss's cute guys in "Catching Fire," you're in luck—you only have to wait a few short months to see them again. And now you can watch Liam without having to hate Miley Cyrus for snagging a hottie like him! Of course Team Peeta fans will be happy to see Josh Hutcherson, even if his beloved character isn't going to be very nice to Jennifer Lawrence for a little while. And we can't forget Sam Claflin, who won a few female fans of his own by playing trident-wielding Finnick in "Catching Fire." There's a kickass female character and a bunch of cute guys, so what more could you want?
So there are certainly a wide variety of 2014 movies starring hot guys to look forward to. For the hopeless romantic/"Twilight" fan, there's a movie about a guy whose love just won't die. There are also plenty of funny men sure to make you laugh, and there's definitely no shortage of action-packed movies starring hotties that will make your heart race. So which of these movies are you looking forward to most?
More