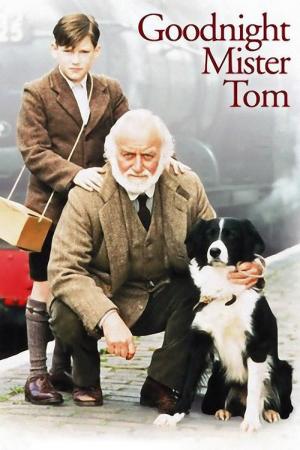 16 Best Goodnight Mister Tom Movie ...
If you liked this movie , you will definitely love these too! In this list we highlight some of the best films that share a very similar mood to '', and are worth checking out.
2h 11m Drama
While subjected to the horrors of WWII Germany, young Liesel finds solace by stealing books and sharing them with others. Under the stairs in her home, a Jewish refugee is being sheltered by her adoptive parents.
2h 18m Romance Drama War
During WWII, the United States set up army bases in Great Britain as part of the war effort. Against their proper sensibilities, many of the Brits don't much like the brash Yanks, especially when it comes to the G.I.s making advances on the lonely British girls. One relationship that develops is between married John, an Army Captain, and the aristocratic Helen, whose naval husband is away at war. Helen loves her husband, but Helen and John are looking for some comfort during the difficult times.
4.
An Angel for May (2002)
1h 35m War Family Drama History
Tuur and Lambert are best friends. But the war is closing in and is about to change their lives forever. Tuurs dad joined the resistance and even his big brother seems so be part of it. Lamberts family on the other hand choose to obey the Germans. Then a new girls from the city shows up, befriending the boys but telling her secret to only one of them. A choice that separates the boys and ultimately gets her in trouble.
1h 47m Family Drama
"Spin" tells the story of a boy who loses his parents in a plane crash, is taken in by his uncle (Tucci), who then leaves him for ten years in the care of his Hispanic ranch hand (Blades) and his wife (Delany). Once in high school, Eddie (Merriman) reconnects with a girl from his past (Garces), and their growing interracial relationship teaches the sometimes-sullen Eddie to think of others before himself.
8.
Alan & Naomi (1992)
9.
House with a Turret (2012)
11.
Halima's Path (2012)
1h 37m Drama Family
Swiss girl Adelheid 'Heidi' is orphaned young. Aunt Detie brings her to grandpa Alp and his wife, who live isolated in the Alps since his murder charge. Heidi soon takes to the wild country, especially accompanying young goatherd Peter. Grandpa refuses to send her to school in the city, but aunt Detie returns and forces him to give in. She's sent to a posh lady in Frankfurt, where she'll be a companion for crippled daughter Clara after school hours.
13.
Ode to My Father (2014)
14.
We Can Be Heroes! (2002)
15.
The Man Who Will Come (2009)
1h 55m Drama
A group of Italian villagers struggle to survive during a tumultuous time in 1943, debating how much assistance to give the partisans with the impending arrival of the Germans. Based on True Events.
explore
Check out more list from our community