Share
There are many classic British comedy box sets that are guaranteed to brighten your day and when the evenings start drawing in and you're looking for some entertainment, there's nothing better than snuggling up on the sofa and watching some great British comedy. Here are some of my favorite classic comedy box sets that make winter evenings just that little bit more bearable.
---
1

Fawlty Towers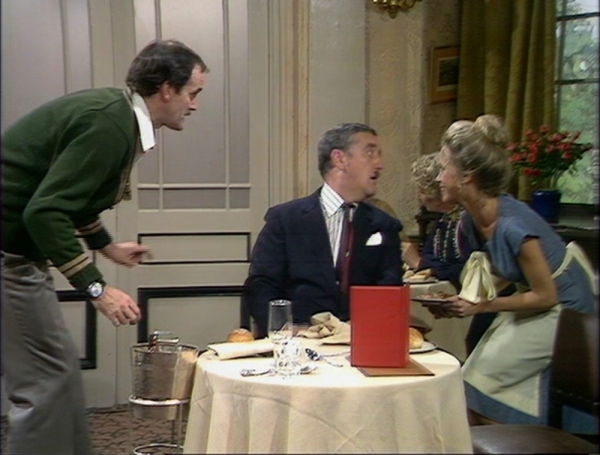 They actually only made two series of "Fawlty Towers," which left viewers wanting more and has meant that they are considered by many to be British comedy classics. John Cleese plays the rudest hotel owner in the world, Basil Fawlty, and Prunella Scales plays his long-suffering wife Sybil, who is constantly being embarrassed by her husband. Andrew Sachs is the lovable Spanish waiter Manuel, who always fails to understand even the simplest of instructions, which frustrates Basil and usually ends up with him hitting the poor Manuel. I'm not condoning violence but it is funny. This really is one of the classic British comedy box sets you must see.
---
2

Only Fools and Horses

This is another classic with David Jason playing the "wheelin and dealin" Del Boy with "who dares wins" being his mantra. The early episodes follow the characters trying to get rich quick and Del Boy is always convinced that "this time next year we'll be millionaires." They eventually do become millionaires but that of course doesn't solve all their worries. I loved the earlier episodes before they won their millions, with Del and Rodney always finding themselves in awkward situations as a result of Del's desperate desire to make a few quid and climb the social ladder. This is British comedy at its best.
---
3

The Office (UK) & Extras
I've cheekily bundled this under the 'Ricky Gervais' umbrella and "The Office" has obviously successfully been adapted for the US. The British version is worth a watch too if you haven't yet, as Gervais as David Brent is fantastic. When it first came out in the UK around thirteen years ago, it had a fairly low profile which meant people actually thought it was a real 'fly on the wall' documentary. It was nearly cancelled due to such low ratings and thank goodness it wasn't. What makes it even funnier is that there are many David Brents out there. I've encountered a few in my time! "Extras" is another one you must watch. It follows struggling actors Andy Millman and Maggie (who went on to play Mode magazine's seamstress Christina in "Ugly Betty") as they try desperately to be discovered. Many famous people star in this, such as Kate Winslet and Ben Stiller, and it's a must-see for any fan of Ricky's comedy.
---
4

The Vicar of Dibley

Written by Richard Curtis, who brought us "Blackadder," "Four Weddings and a Funeral" and "Love, Actually," Dawn French plays the female vicar in the teeny tiny fictional village of Dibley. When the vicar of the village passed away, the inhabitants expected the replacement to be another male vicar but instead they got the voluptuous, pop-music loving Geraldine Granger, a very modern day vicar and a completely different character to what they're used to in the village! The mix of characters is brilliant but my favorite is obviously Geraldine, followed swiftly by the innocent Alice, who is dim to say the least and who tries her very best to help the vicar in any way she can.
---
5

Absolutely Fabulous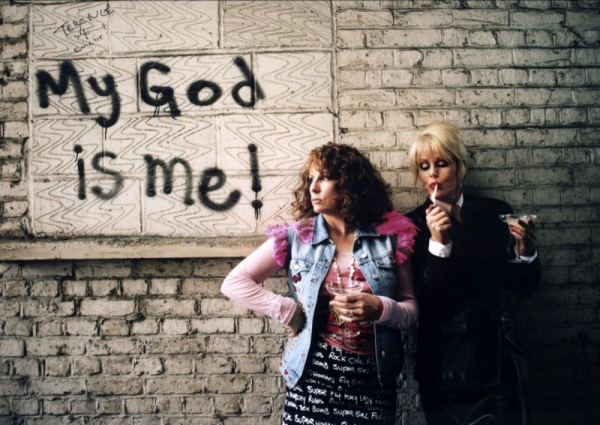 I can't believe that this first graced our TV screens around twenty years ago. This stars Dawn French's partner in comedy, Jennifer Saunders, as Edina and Joanna Lumley as the chain-smoking Patsy. Edina and Patsy are growing old disgracefully and the clothes they wear show they're really desperate to hang onto their youth by any means possible. Watching Edina's daughter, Saffron, trying in vain to make her mother act in a more acceptable manner is hilarious and believe me, it's worth watching just to see Edina's many sartorial faux pas. Apparently, Jennifer Saunders is writing a movie version of Ab Fab. I can't wait for that!
---
6

I'm Alan Partridge

Alan Partridge, played by Steve Coogan, is the Norwich radio presenter who is constantly trying to increase his profile in the public eye. He is desperate to be a celebrity after failing as a TV presenter. It is cringe-comedy at its best as Alan says the most inappropriate things most of the time and has an assistant who tries very hard to keep him in check but fails miserably.
---
7

Blackadder Goes Forth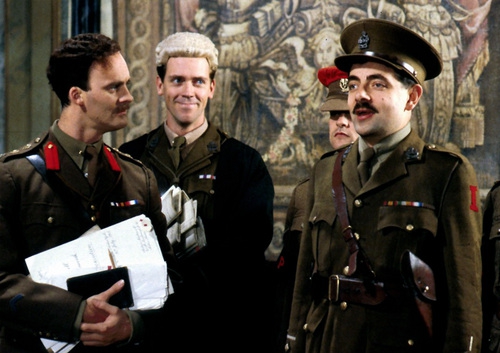 "Blackadder Goes Forth" is the final chapter in the Blackadder series, which sees the characters of Blackadder incarnated in various forms throughout the ages. This final series is set during World War One in the trenches and Captain Edmund Blackadder, played by Rowan Atkinson, George, played by House's Hugh Laurie and Baldrick, are waiting for orders from the general to go "over the top" (in other words, to get their heads blown off in battle!). Don't let the somber setting put you off though, as Blackadder's repeated attempts to find every opportunity to ensure that he escapes certain death has hilarious consequences. The final episode of them all is very moving though, and there is of course a serious side to this as many lost their lives during the Great War.
They say laughter is the best medicine and we all need some light relief in our lives. Watching a great comedy series is certainly the way forward. What comedy box sets do you love to watch, British or otherwise? I'd love to hear.
More