They are evil, always in the mood to do wrong and they always come back with a new plan to finally destroy our hero… They are our on-screen villains and we simply must show them respect because without them, there wouldn't be any adventure to watch! Bad guys (and girls) are the ones that keep the show going on, remember that. After all, watching Batman and Robin playing poker, Blade sipping beer in the local bar or Harry Potter doing his homework would hardly please any viewer's need for adventure. I'd say playing the good guy will bring the actor in question a lot of publicity and new fans but playing the bad guy is what puts his skills and talent on test and, as far as I'm concerned, a mediocre villain is always better than the best hero. Yup, I'm a fan of villains as well as a fan of heroes and today, I'm going to give you a list of my 7 favorite on-screen villains!
1

The Joker (Batman Movies)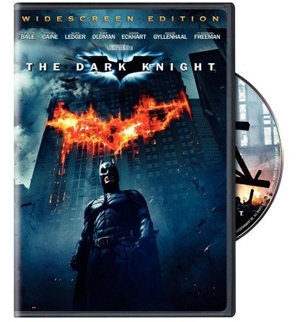 See: The Dark Knight
Price: $8.99 at amazon.com
Batman has met and defeated his fair share of villains but Joker… he's just something else! He's one of those witty, zany, almost likeable ones and that's why he is and always will be one of my favorite on-screen villains ever. Everything is a big joke for this guy and he's always focused on making one hell of a performance, his actions are always well-played and watching him perform on his big stage, known as Gotham is simply amazing. But, I'll stop here because Joker doesn't need praise or acknowledgement… he's simply Joker, the strangest villain ever!
2

Lord Voldemort (Harry Potter Movies)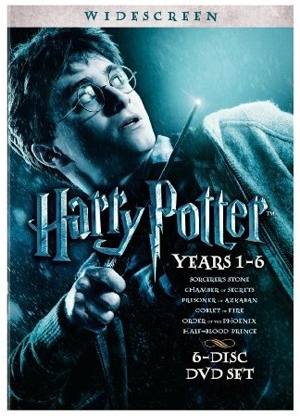 See: Harry Potter Movies 1-6
Price: $40.49 at amazon.com
A great wizard simply needs a great opponent and Harry Potter has met his match! I'm really glad movie producers have managed to make the character of Lord Voldemort as scary and evil as I've imagined it while reading the popular novel. This powerful wizard loves nobody and he definitely isn't one of those on-screen villains people find intriguing and that makes the feeling of seeing him defeated at last even better!
3

Gru (Despicable Me)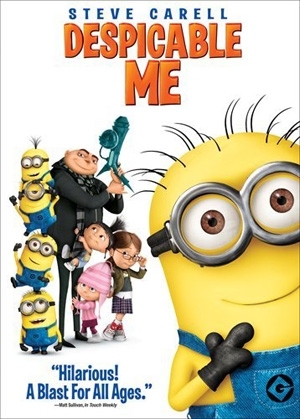 See: Despicable Me
Price: $16.99 at amazon.com
Come on! You gotta love a cartoon villain despite his plans to steal the Moon! I totally love the way Gru starts changing once he adopts three orphan girls and the way he tries and manages to save them and becomes the hero of his own villain story. Don't miss out on this great animated movie!
4

Morgana (Merlin TV Series)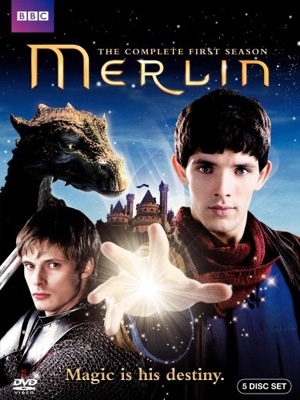 See: Merlin Seasons 1-3
Price: $25.49 at amazon.com
Her powers are limited and she's definitely no match for Merlin but it's kind of nice to see her constantly trying to do some serious harm. Watching Morgana transform from well-intended but slightly confused to totally evil due to her inability to forgive or see the big picture, is just totally amazing. The actress playing the role of the witch Morgana is gorgeous and I'm really glad the Season 3 ended leaving plenty of space for her to return and do her best in order to make life miserable for Merlin, Arthur and Gwen.
5

T-Bag (Prison Break)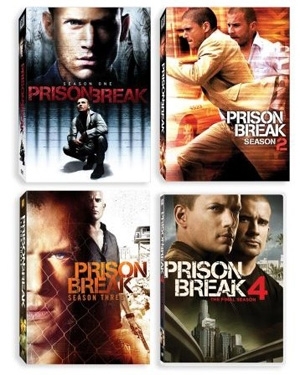 See: Prison Break Seasons 1-4
Price: $123.99 at amazon.com
Theodore T-Bag Bagwell isn't just any regular on-screen villain. In fact, some episodes could even lead us to believe he's not a villain at all! With a badly disturbed mind and an odd take on moral values, this character could easily be one of the most complex ones in the entire show. This man is smart, he's a great actor and an even better great speaker, witty and even charming plus, he definitely has a good side, although he doesn't let it show for too long. He's like an onion and once you see one of his layers peeled off, you can count on the next episode to show you that there are more of them to go. Watching his character develop through the seasons and learning more about his horrible past was interesting as well as overwhelming and I think it should be a lesson to us all. T-Bag was never given a real chance to change so he kept doing what he does best.
6

Drake (Blade Trinity)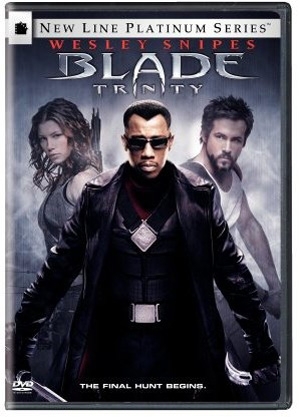 See: Blade Trinity
Price: $2.89 at amazon.com
I've always thought Blade is hot but this third sequel has actually managed to persuade me to take my eyes off him and start focus more on his opponent – the worst vampire of them all, Drake! Dominic Purcell was definitely a perfect man for this role and, if you ask me, he's never looked hotter. This has been one villain I didn't want to see defeated and, if you've seen it, I bet you'll agree with me on that.
7

Sweeney Todd (Sweeney Todd: the Demon Barber of Fleet Street)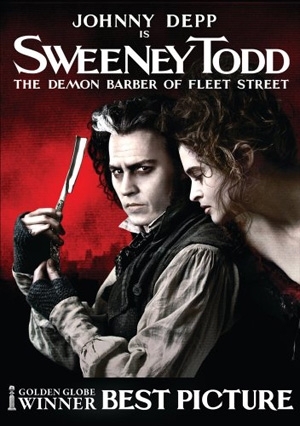 See: Sweeney Todd: The Demon Barber of Fleet Street
Price: $11.99 at amazon.com
Helena Bonham Carter and Johnny Depp always make a fine team and when you see Tim Burton's name appearing in the intro, you simply know these two are the best ones for the job! The blood-thirsty, revenge-seeking barber played by Johnny Depp is, therefore, a very interesting on-screen villain completely different than any other villain you've seen before. He's focused on destroying people who have made his life miserable and finds his partner in crime in the odd Mrs. Lovett, a meat-pie maker who suggests disposing of the bodies in a very unusual way. One odd, totally strange, monstrous movie indeed but, with Helena Bonham Carter and Johnny Depp as villains, everything that's going on seems kind of normal and even expected.
But don't let me do all the talking! Tell me- do you have your favorite on-screen villains? It's such a shame that even the best, most cunning villains have to die in the end and I'd, personally, love to see one movie that doesn't involve my favorite on-screen villains dying or becoming all nice, sweet and cuddly.